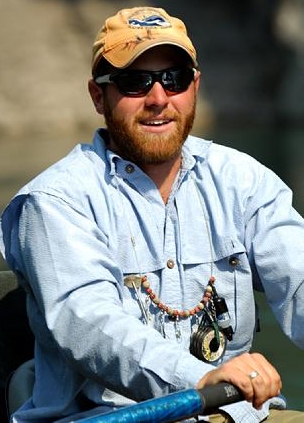 Banning Collins
Currently, Banning resides in Austin, Texas with his wife, daughter and his pointer Ruby consulting and sales with manufacturers and retailers in flyfishing, conventional tackle, hunting and outdoor industries. He continues to make his avocation a vocation parlaying into more experiences and friendships each year and many miles on the road.
Cole Purswell
Cole was born and raised in Austin, Texas where his passion for the outdoors began at an early age. He grew up exploring the extensive waters that the Texas Hill Country has to offer. After graduating from UT, he followed his passion to Colorado where he worked in the industry and guided for 3 years in the Roaring Fork Valley.
Now back in Texas, Cole continues to bring that passion into the business and grow and share his love for the outdoors. When not in the office or on the road, you can find him with a 7wt in hand, hiding in a duck blind, or rooting on the Horns no matter what the season.